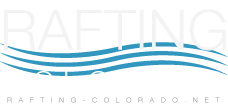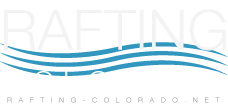 Kremmling Colorado, though small and unassuming, is known for its location close to the Blue River and the incomparable Colorado Rivers. If rafting some of the most intense waters in the State is your aim, this is the place to be. Always check with your guide of choice as to the Class of river you're experienced with, as Blue River tends to be a rough river.
Liquid Descent - Rafting in Kremmling, Colorado
Liquid Descent offers a diverse selection of whitewater rafting trips on a variety of rivers. Whether you are looking for a relaxing float trip with gorgeous scenery, abundant wildlife, and riverside hot springs, or some of the most extreme commercially run whitewater in the country, Liquid Descent has the trip to fit your needs.
Rafting Trips Offered
1/2 Day
Full Day
Multi Day



Wilderness Aware Rafting - Rafting in Kremmling, Colorado
The Colorado River near Kremmling and the I-70 resort areas of Vail, Breckenridge Copper Mountain and Keystone is a gentle float perfect for young children. Head to the Arkansas River near Buena Vista for big whitewater action.
Contact Us
Toll Free: 800-462-7238
Phone: 719-395-2112
Fax: 719-395-6716
Rafting Trips Offered
1/2 Day
Full Day
Multi Day
Amenities
Continental Breakfast
Dog Kennel
Ducky Rentals
Gift Shop
Lodging
Children Welcome