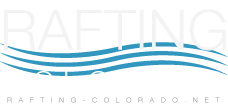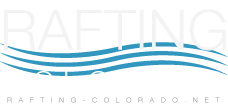 Tucked away in North-Central Colorado and reaching up into Wyoming, the North Platte River boasts Class III to Class IV rapids for those with a tendency toward the thrilling. Although promoted as an intermediate river, Northgate Canyon sees the river narrow and strewn with boulders, offering a far more technically challenging trip in early spring then the average intermediate river. As the season winds down towards summer, some outfitters will offer more leisurely float trips down waters calmed after the initial rush of run-off. Check with the outfitters below to determine which time of year and which Class is best suited for your level.


Wilderness Aware Rafting - Rafting in North Platte River, Colorado
Rafting in Colorado on a whitewater river raft trip is a must-do experience! We offer guided whitewater raft trips on the Arkansas, Colorado, Dolores, Gunnison, and North Platte rivers in Colorado. Read about these rivers and what it takes to go rafting.
Contact Us
Toll Free: 800-462-7238
Phone: 719-395-2112
Fax: 719-395-6716
Rafting Trips Offered
1/2 Day
Full Day
Multi Day
Amenities
Continental Breakfast
Dog Kennel
Ducky Rentals
Gift Shop
Lodging
Children Welcome